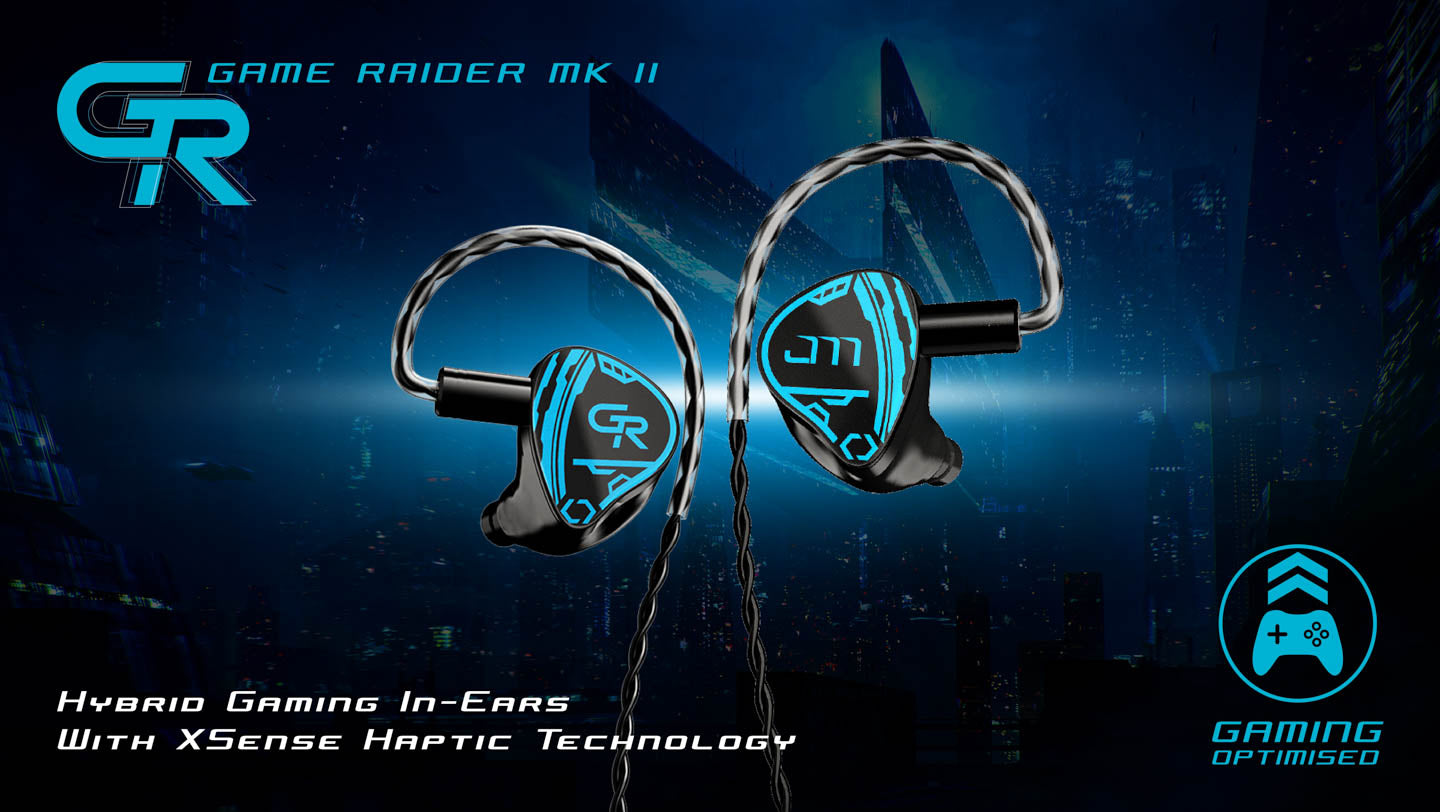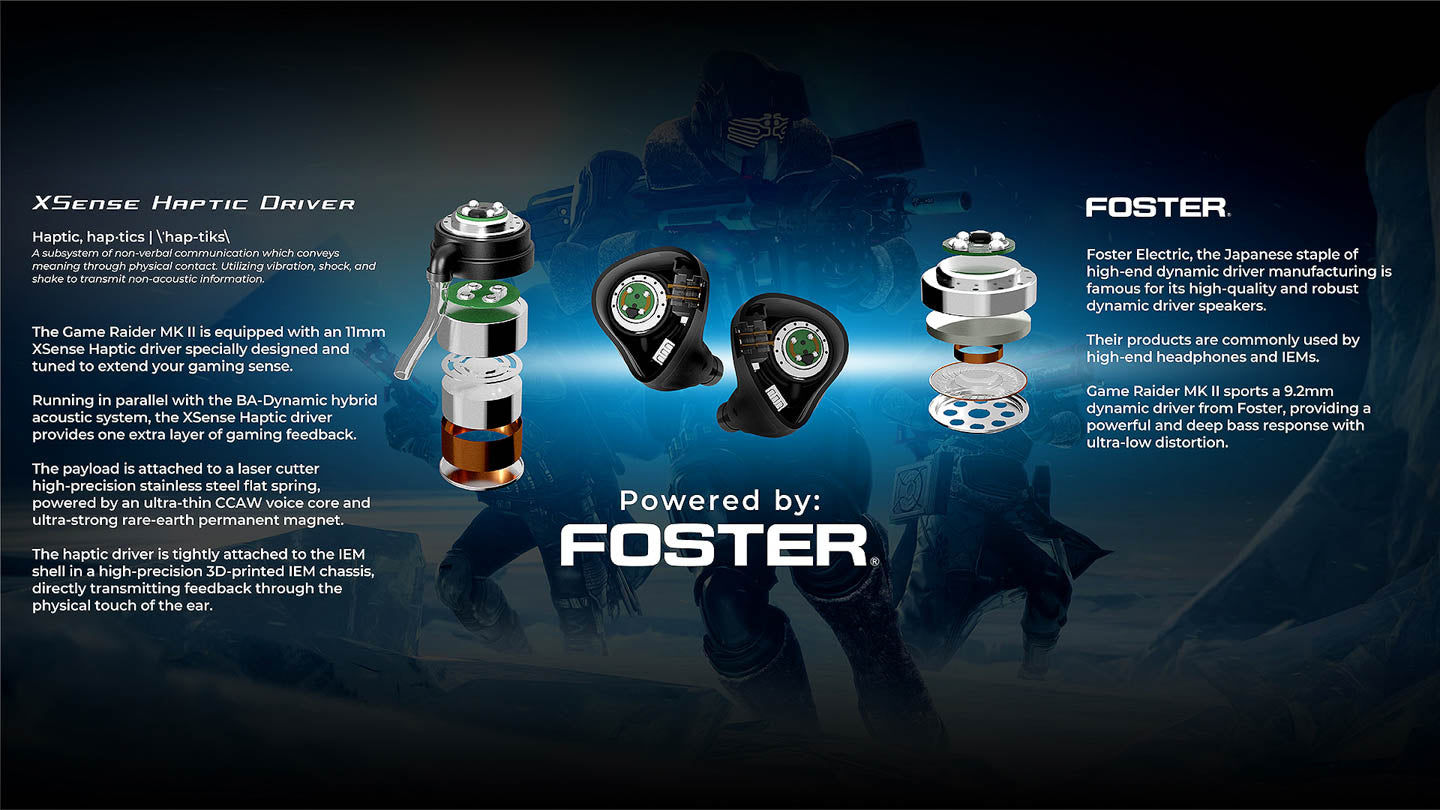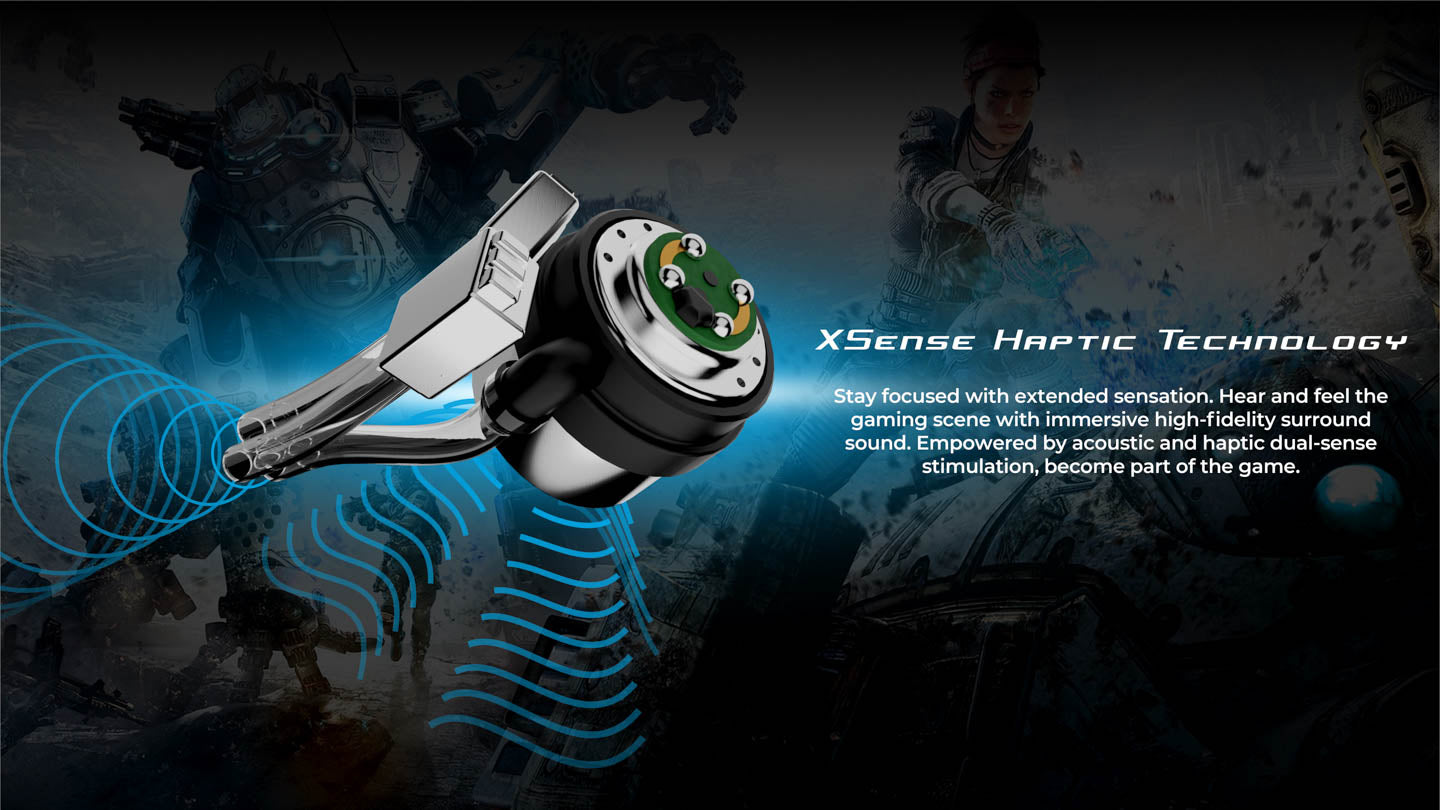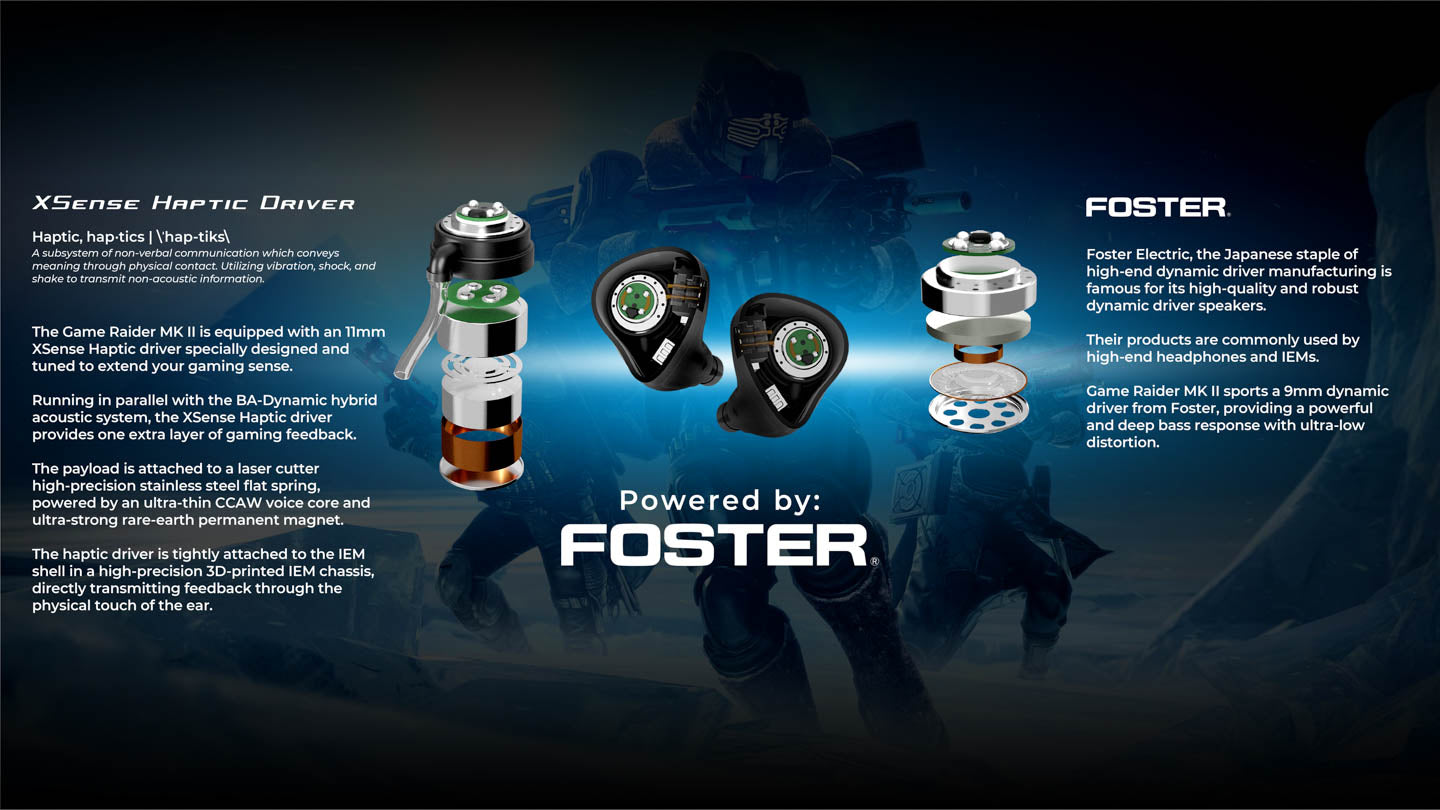 Game Raider MK II
$544.00
Regular price
$679.00
off
The Game Raider MK II is equipped with an 11mm XSense Haptic driver specially designed and tuned to extend your gaming sense. Running in parallel with the BA-Dynamic hybrid acoustic system, the XSense Haptic driver provides one extra layer of gaming feedback. The payload is attached to a laser cutter high-precision stainless steel flat spring, powered by an ultra-thin CCAW voice core and ultra-strong rare-earth permanent magnet. The haptic driver is tightly attached to the IEM shell in a high-precision 3D-printed IEM chassis, directly transmitting feedback through the physical touch of the ear.
Game Raider MK II sports a 9.2 mm dynamic driver from Foster, providing a powerful and deep bass response with ultra-low distortion.
GR SWITCH - Turn your game on
It features the GR Switch, a toggle switch to activate immersive gaming audio mode with haptic feedback or Hi-Fi music audio mode.
Toggle up for gaming mode to activate the haptic driver for the best immersive gaming experience with 5.1 channels of surround sound simulation. Toggle down for music mode to enjoy your best track in hybrid mode with energetic bass and engaging vocals.
.
Specifications:
4 New Generation Balanced Armatures

1 low, 2 mids, 1 high

3 ways Tripartite crossovers

3 Bores

Frequency Range: 20Hz ~ 20KHz

Impedance: 34 Ohms
Game Raider MK II
$544.00
Regular price
$679.00