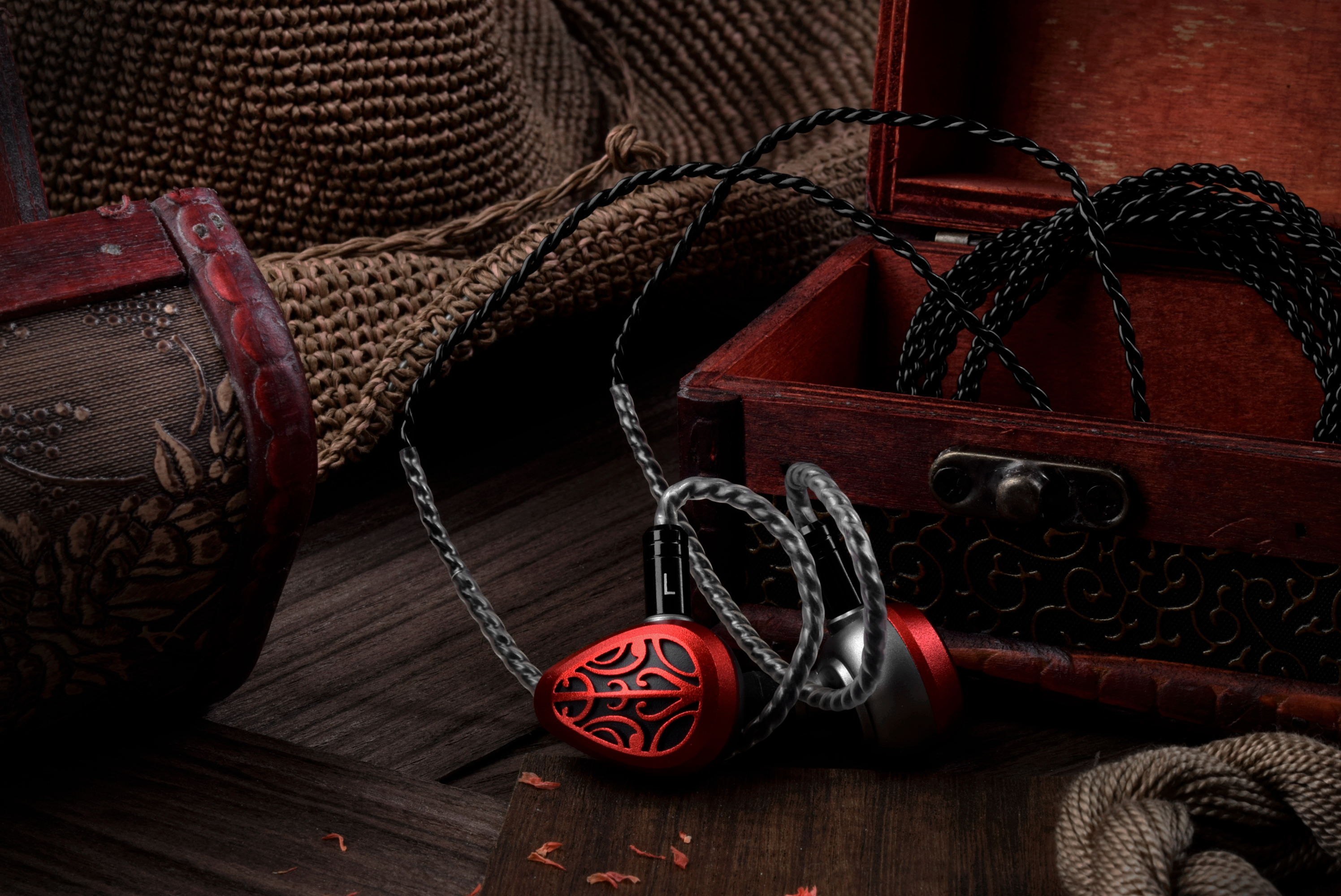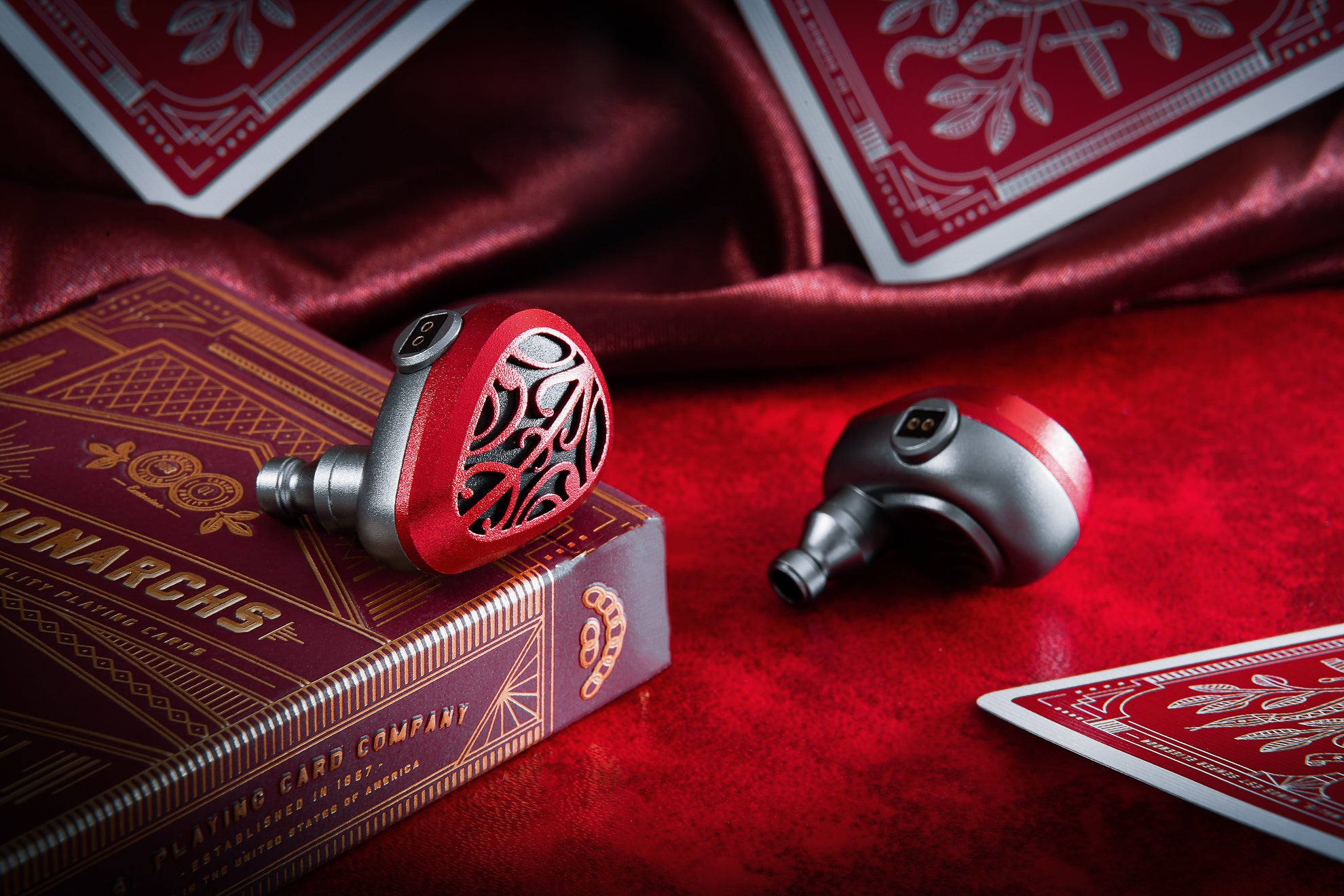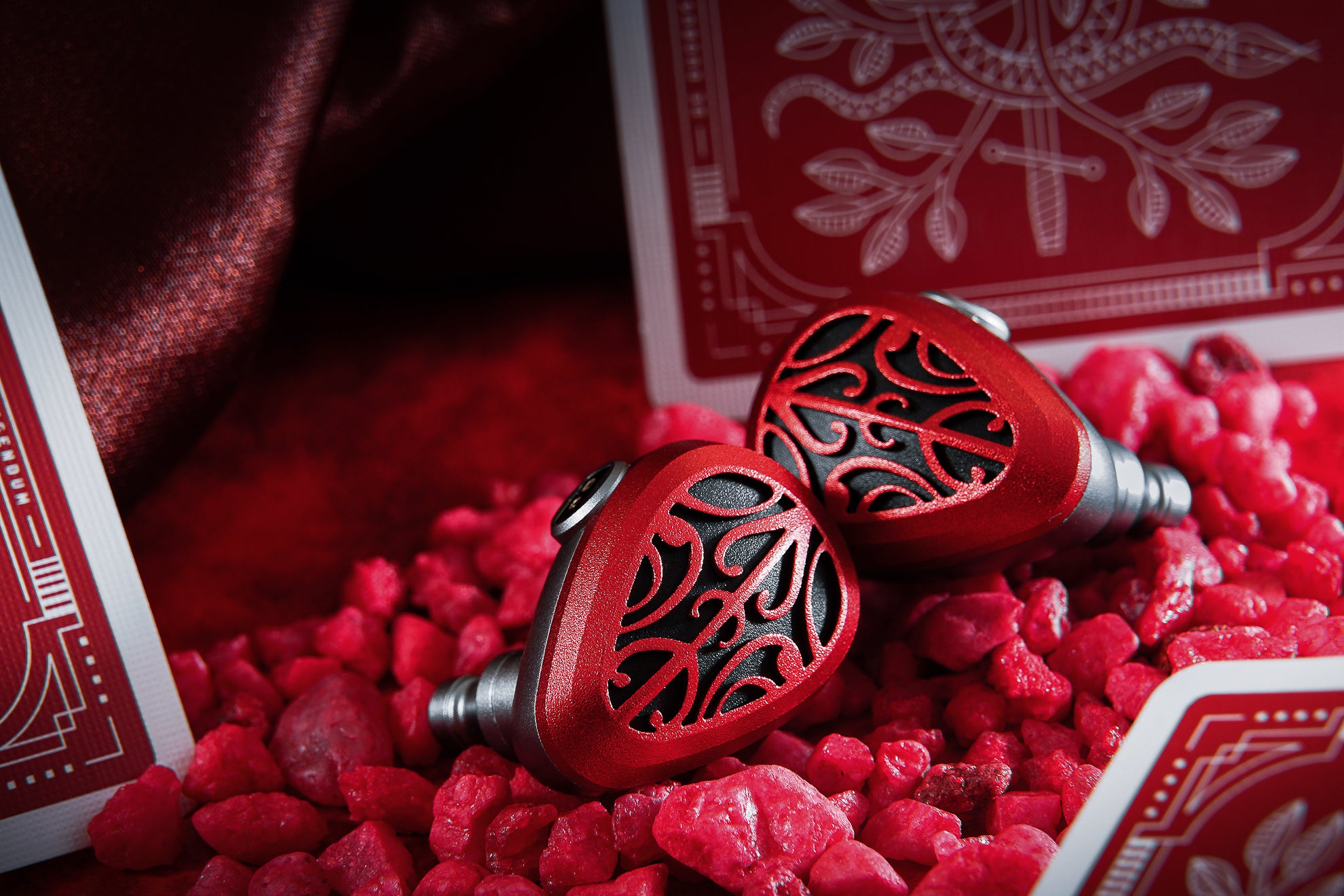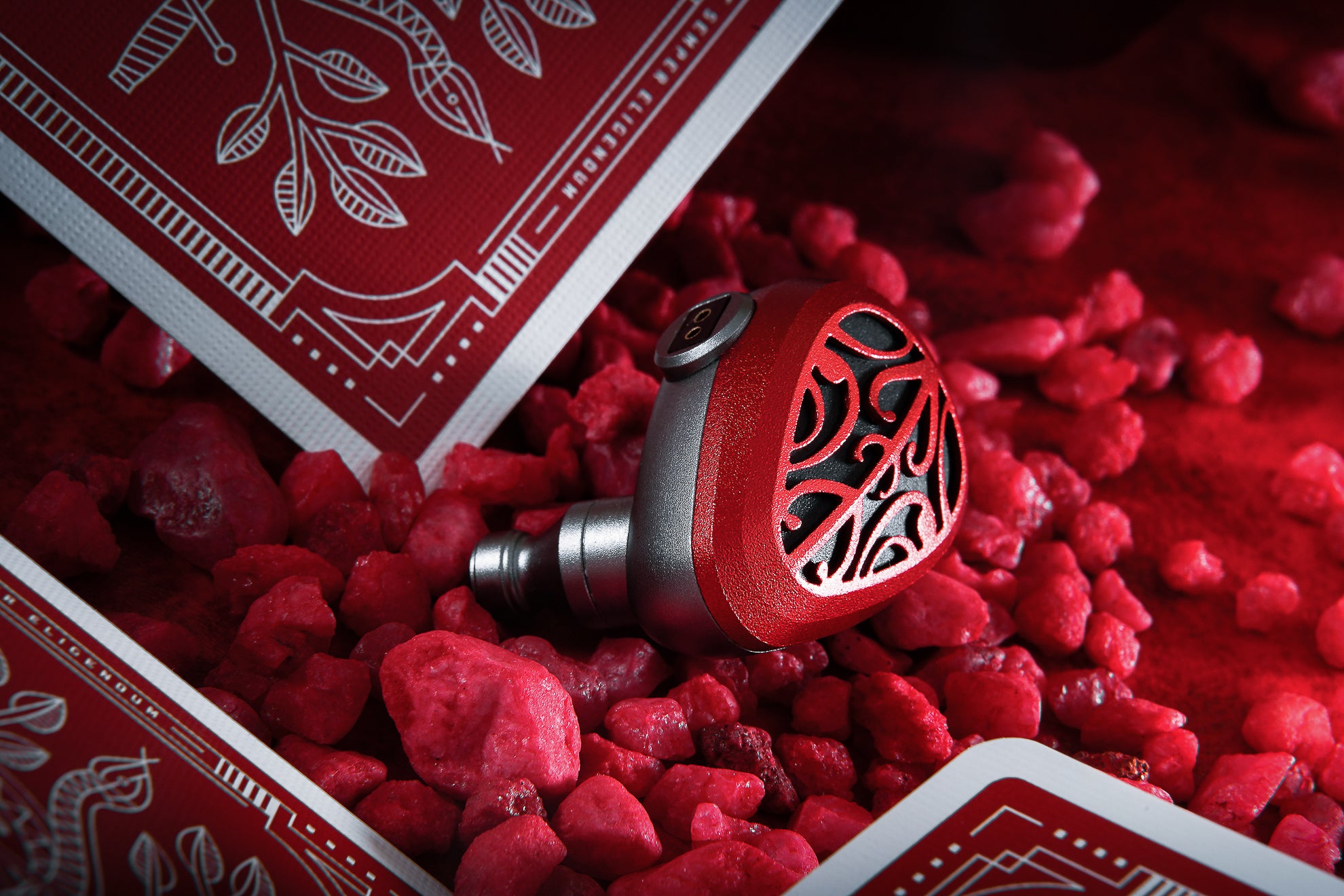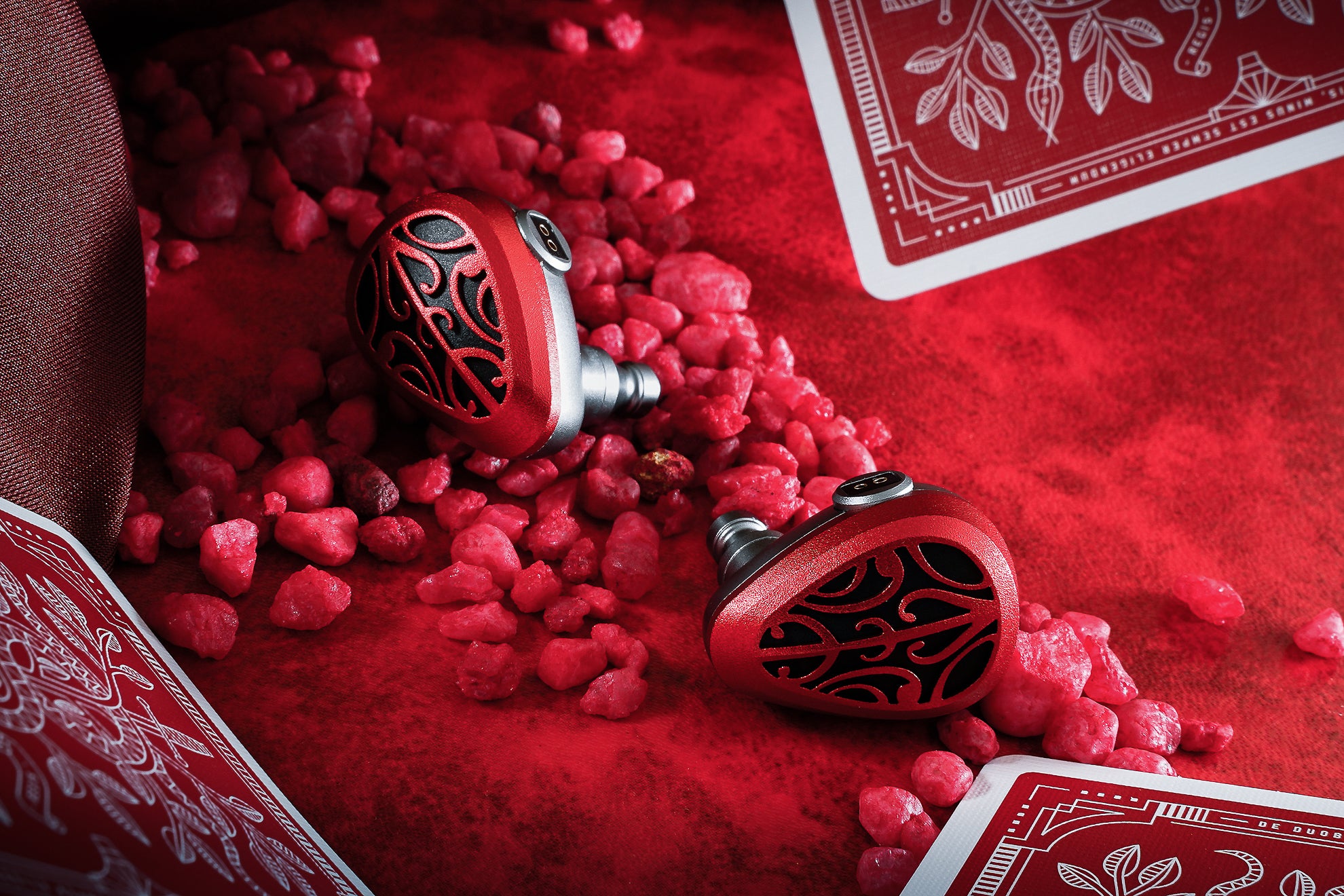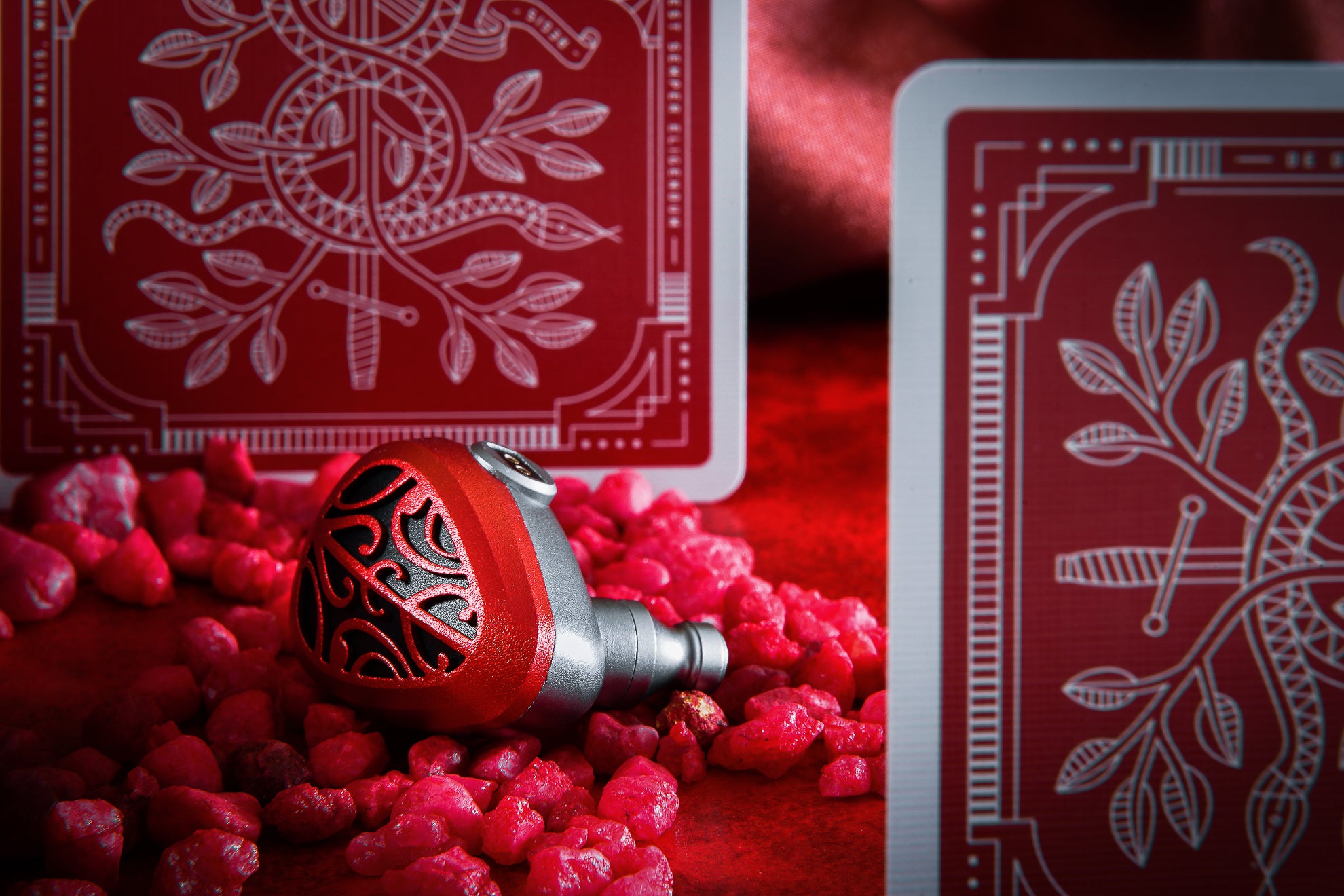 Gae Bolg
$978.00
Regular price
$1,630.00
off
The GáeBolg is reworked from the ground up with completely new ergonomics and features purely BA set-up, bringing forth a harmonious balance in aesthetics, ergonomics, and tonality.


MMR's GáeBolg trails for absolute precision and balance as well as efficiency. The lengthy development outcome was a well-balanced, highly accurate, and resolving drivers architect using a pentagram of 5 balanced armature drivers.



5 Custom Tuned Balanced Armature Drivers Configuration
1 Tweeter, 1 Vented Mid-High, 1 Mids, 2 Vented Lows
4-Way Passive Electro Frequency Division
TriBore Waveguide
GB Acoustic Chamber™
Frequency Response: 20Hz-40kHz
Impedance: 25ohm
Noise Isolation: -18db (UIEM)



IEM Design  Philosophy
Known for crafting IEM in exotic shapes and robust build, MMR has shown their dedication and finesse in the realm of aesthetics design, constantly outdoing their previous works in search of a higher summit; Bringing about a breath of fresh air in the IEM industry with their unconventional style of design and challenging the absolute boundaries of IEM architecture.

The product philosophy behind the GáeBolg is no different, harnessing the technology implemented in their flagship, however, deployed in a pure BA set-up. Paired with a completely new generation of shell and aesthetics design, it's in essence a high performing entry-level IEM in MMR's line-up, setting standards high for their current and future iterations.
Design inspirations & Design notes
MMR's newest innovation - "GáeBolg" is inspired by the GáeBulg of the Irish mythological weaponry. With key product design elements drawing references from the fiery lance. 
The GáeBolg faceplate pays homage to the classic mythological 'GáeBulg' with its deep scarlet hue of color shading captured within a magic weaponry theme. Much work and finer details are incorporated within the development of the faceplate, featuring a side dual beveled design to transition the edges angles and to accentuate the colors.

The sleek design of the GáeBolg pattern is a tribal styled spear are a 3-dimensional structure that sits above a matte black backplate to highlight the GáeBolg patterns. These are achieved with precise cuts that challenged CNC precision to the utmost. Finished with a highly irregular sandblasted finish to achieve a rugged satin texture that contributes to a highly satisfying tactile experience.
Shell Chassis Design 
GáeBolg body chassis is built with the similar aluminum albeit in a smooth gunmetal color scheme. The chassis shell utilizes various rounded edges and a fine matte finish to offer a highly ergonomic finish that is at least 30% more comfortable and prolonged usage fatigue resistant than MMR prior works. A raised backplate platform with a rune design is added to offer a cushion against the ear concha for better comfort.

The GáeBolg angle of insertion and nozzle design has been recalculated to offer a better insertion and isolation, allowing a better fit and for the weight of IEM to not rest against the ear canal.
Precision engineered 3D structure and acoustic system
'Gáe Bolg' is engineered with linear acoustics in mind. Delivering incredibly immersive sound and beautiful spatial imaging. It presents an impeccable intimate presentation that's is incomparably invigorating. 
For the purpose of the 'Gáe Bolg' project, MMR specifically developed an advanced 4-way electro-frequency division (MMR 4-Way EFD) system that is infused with passive electronic components. The frequencies are rent to encompass a perfect division of Low , Mid , Mid High and Super Highs. Coupled with a specific RLC filter circuit to allow calculated electronic signal of various frequency band to conjoin at specific drivers.
However, the inclusion of passive electronic components and filter circuits within will result in a Frequency Phase shift. Ergo, MMR spent a major part of R&D on developing a GáeBolg's exclusive Acoustics Chamber (GBAC) which is the central system behind GáeBolg's tuning and performance. The 'GBAC' not only corrects/compensate phase but also provides a controlled tune of the sonar output. Due to the complexity and sensitivity of the drivers, there are an array of aspects that impact the final sound output. "Density Of Chamber", "Pathway Length", "Consonance", "Pathway Angle", "Inner Diameter" are among the key variables that have been gone through unending tests that result in the final rendition of the GáeBolg.
Great sound comes with options
GáeBolg Lite package comes with a regular stock cable or opt into the complete package to enjoy GáeBolg's tuning in full with an Eletech Prudence cable.
GáeBolg Lite available in 3.5mm L plug termination
GáeBolg Complete available in 2.5mm, 3.5mm and 4.4mm plug termination
Gae Bolg
$978.00
Regular price
$1,630.00