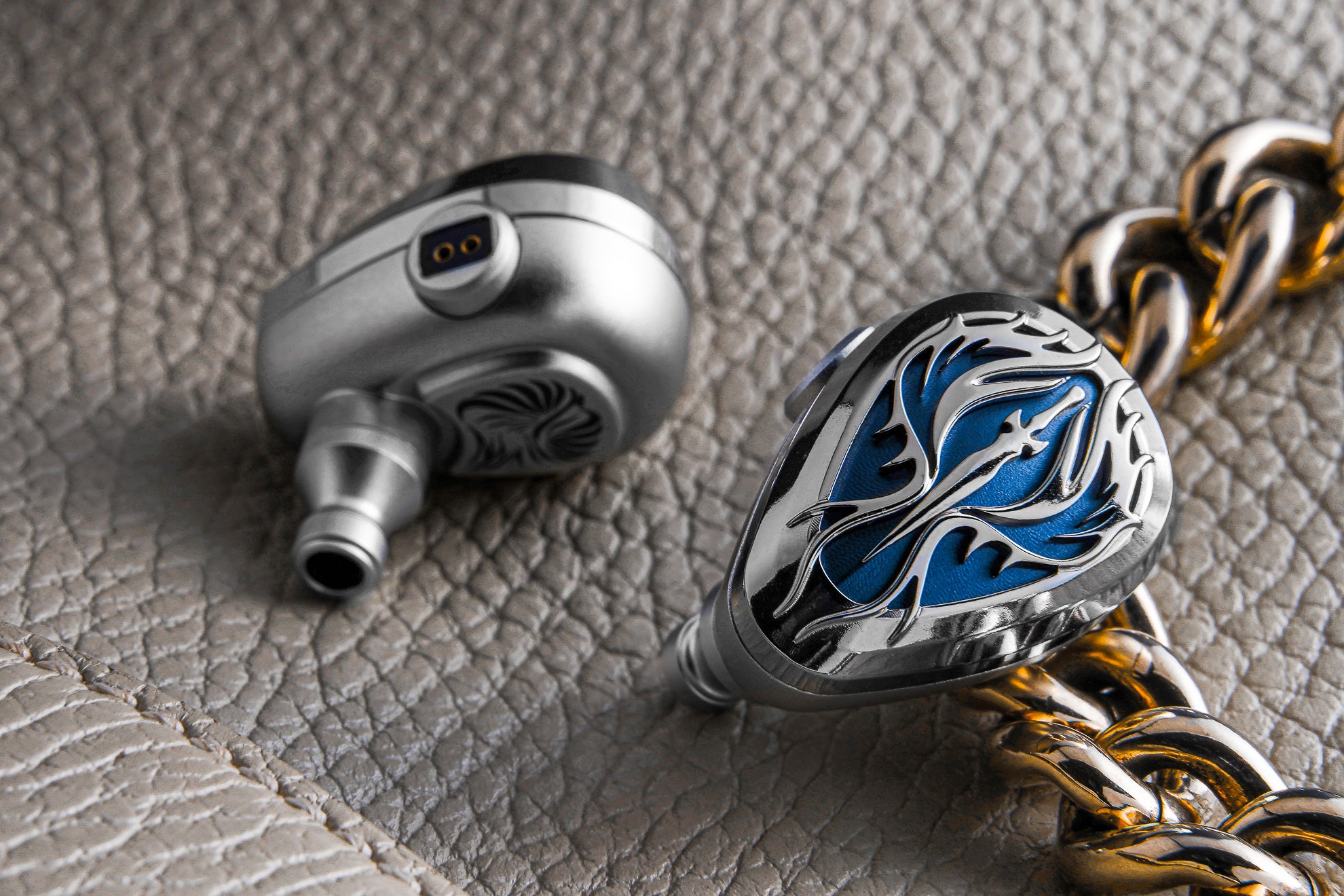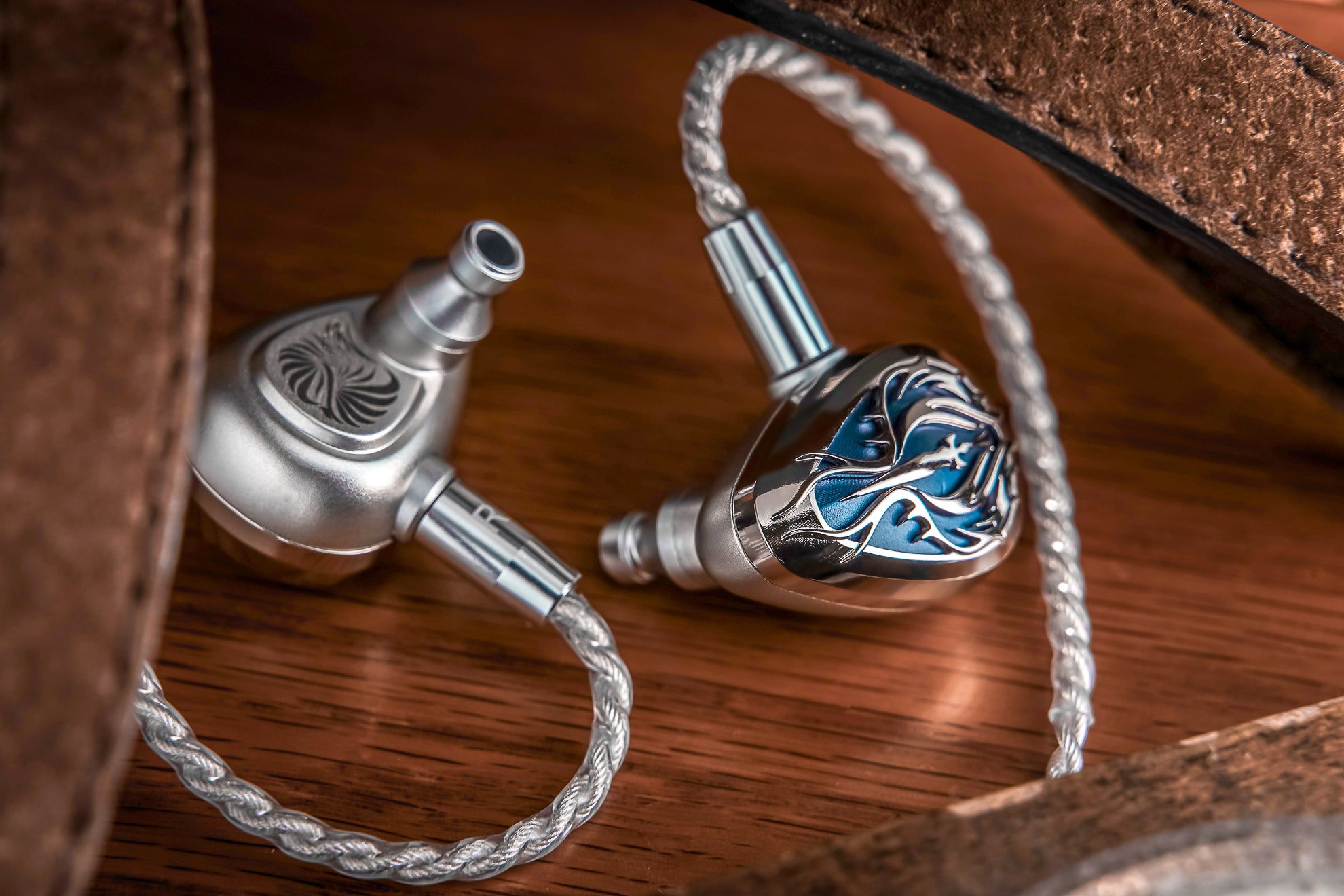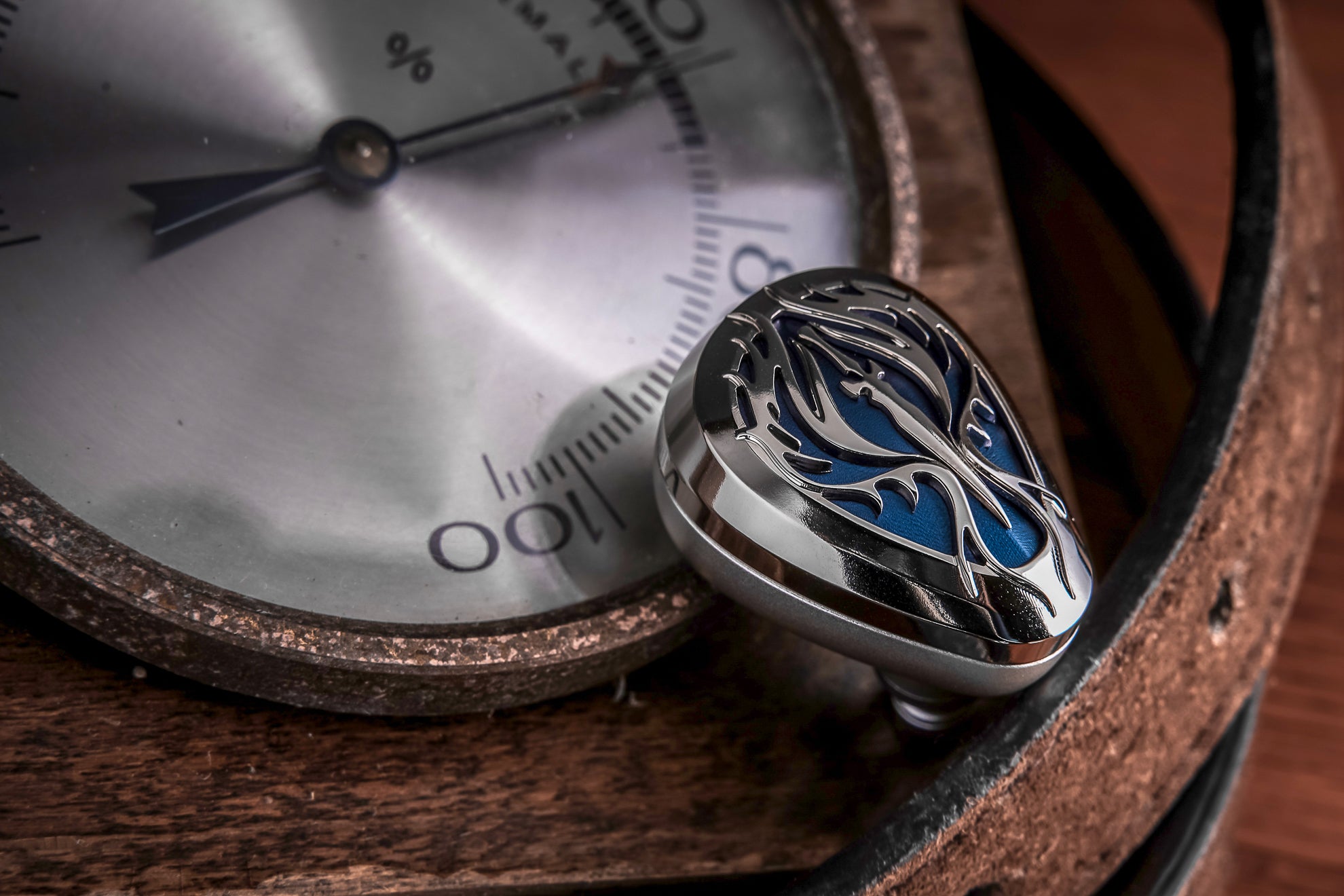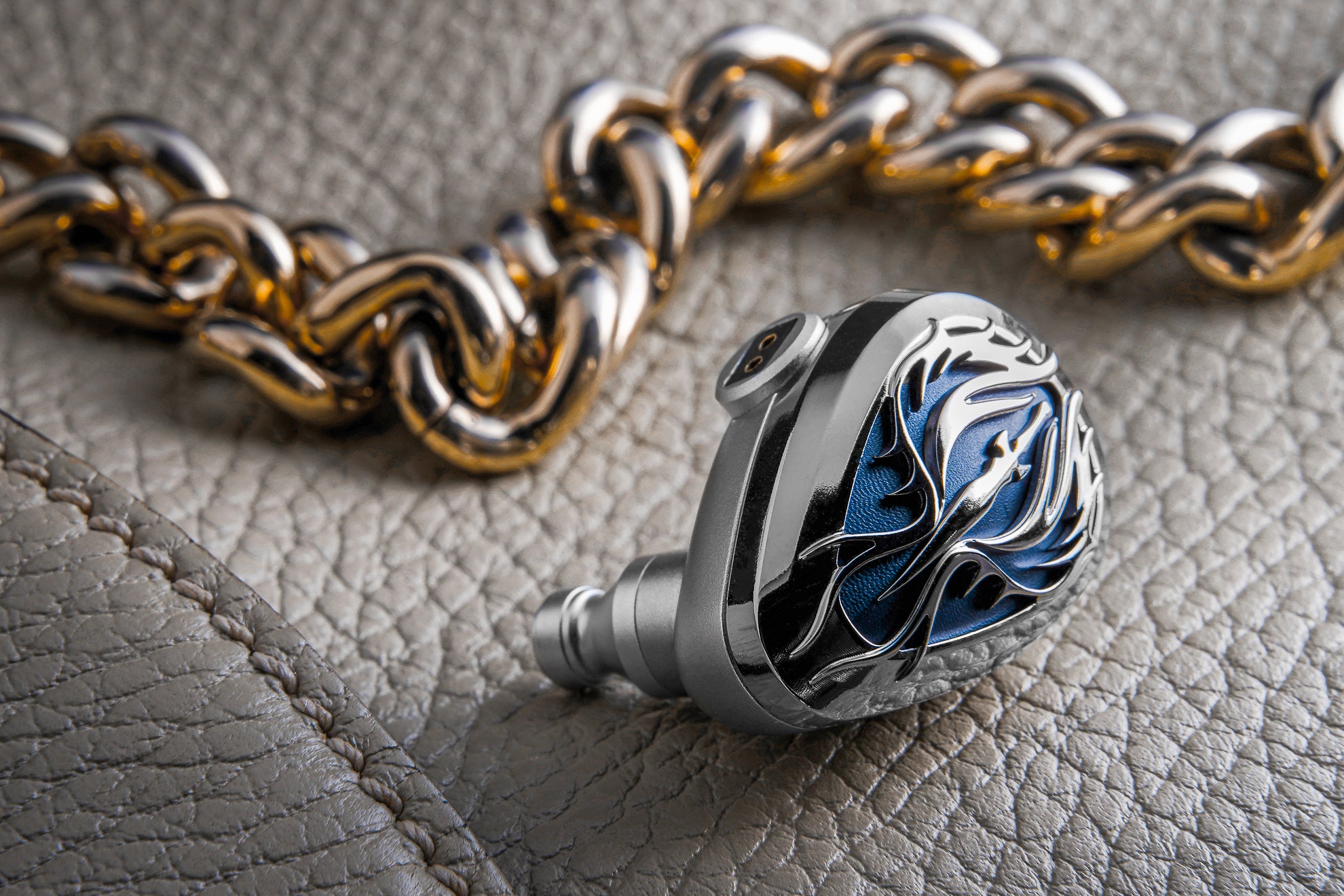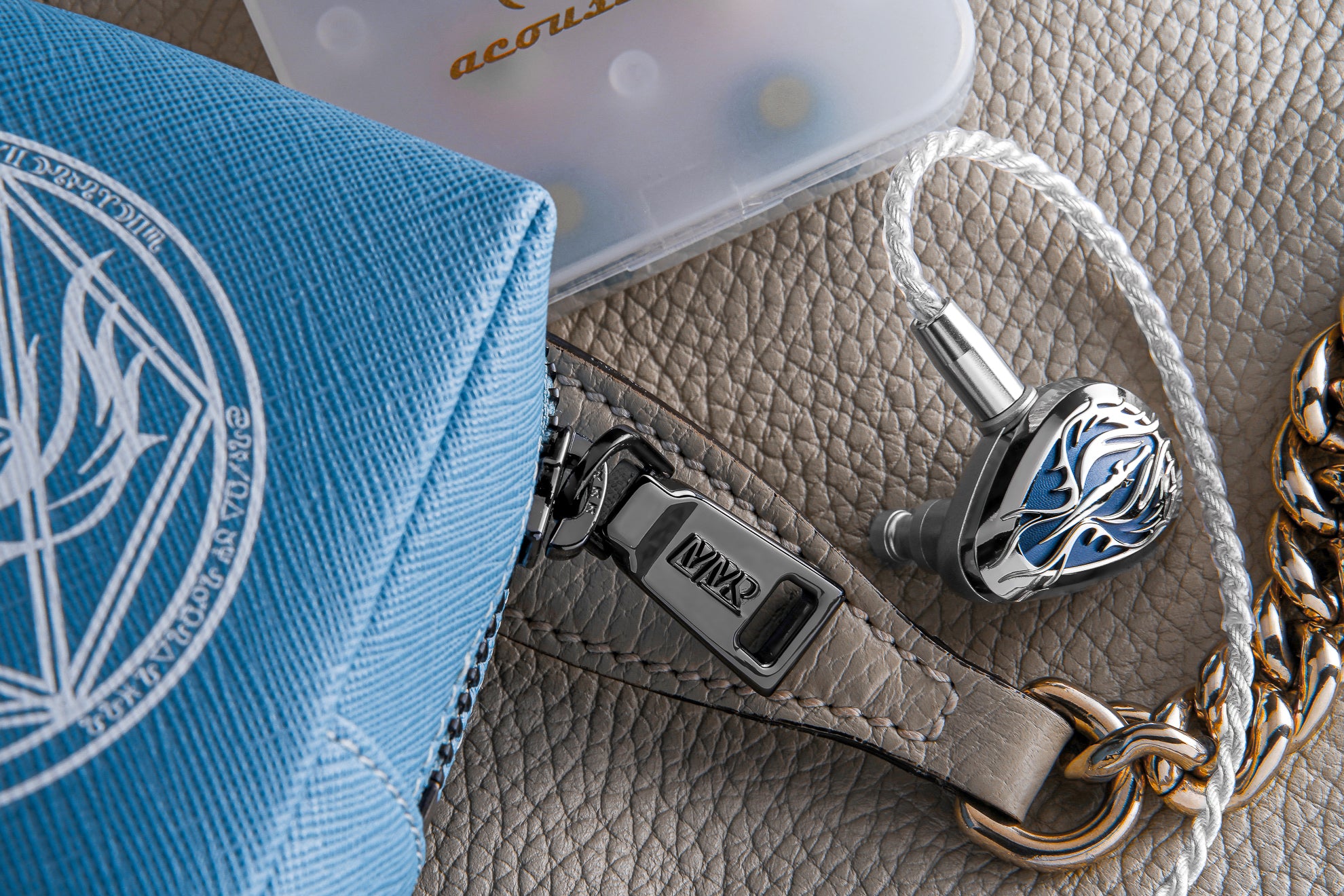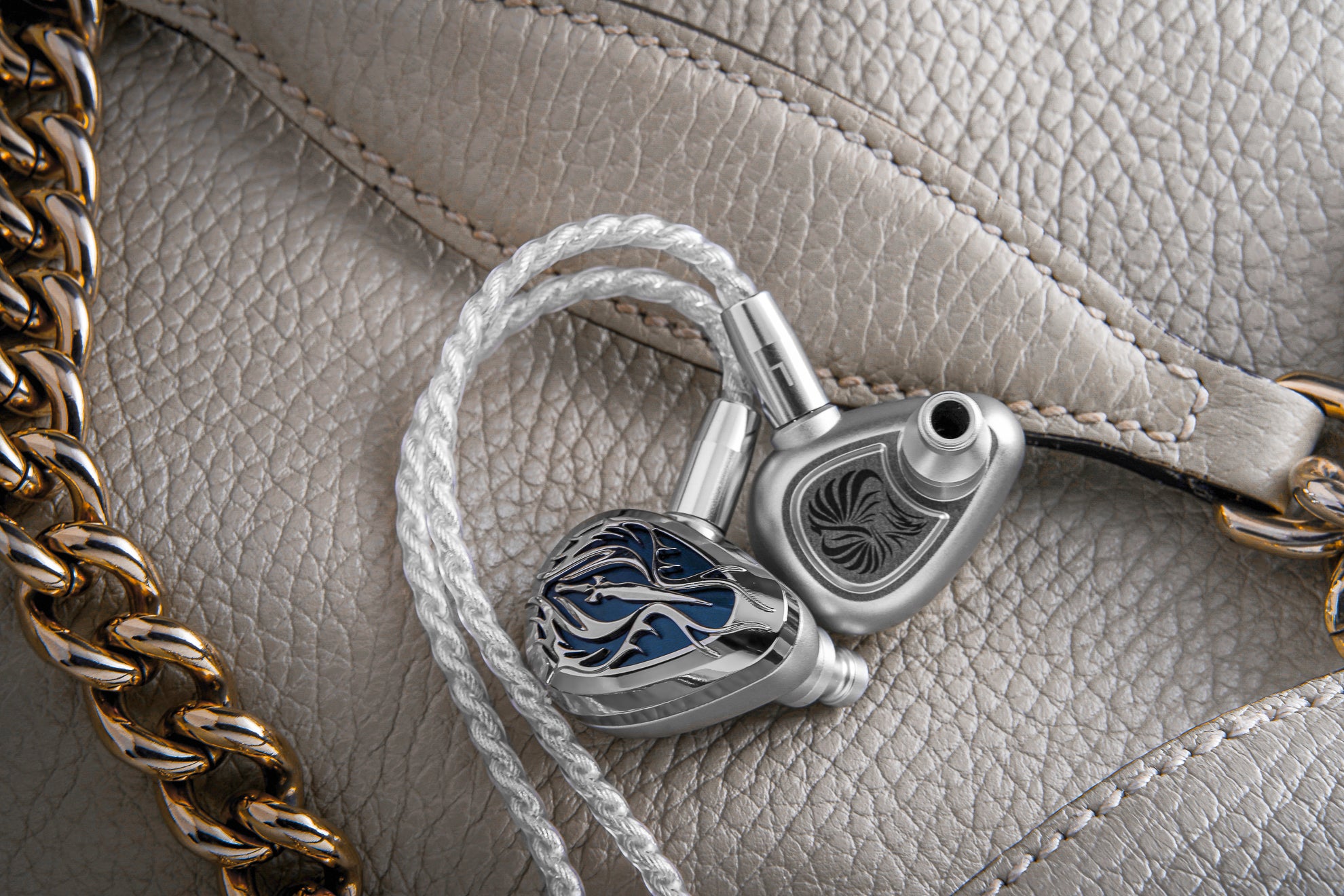 MMR's newest flagship product - "Balmung" is inspired by the Azure Balmung of mythological weaponry. With key product design elements drawing references from the azure sword.

The Balmung is an absolute technicalities maestro, built with 12 solitary newest generations of Balanced Armature drivers which offers superiority in stereo imaging, higher levels of details retrieval as well as a highly accurate bass response that's capable of replicating the track's musical overtone and timbre.

Shipping in June

12 Precision New Generation Balanced Armatures
4 Tweeters, 4 Mid-High, 2 Vented Mids, 2 Vented Lows
4 - Way Electro Frequency Division
Asymmetrical TriBore Waveguide
Balmung Acoustic Chamber™
Frequency Response: 18Hz-48kHz
Impedance: 13ohm
Noise Isolation: -18db (UIEM)
Exclusively selected 26 AWG UP-OCC Silver Plated Copper wire, hand-braided cable
Design & Form Development
The aesthetics and form design of the 'Balmung' complies with the form factor of the Metal Series while offering a wholly new faceplate design. Formed of a phoenix fire vigil as well as a central 'Balmung' sword motif polished to reflective luxurious chrome.
Design inspirations & Design notes
The Balmung faceplate pays homage to the classic mythological 'Balmung' with its azure hue of color shading captured within a mythical theme. Fine details are incorporated into the faceplate design, featuring a dual beveled design to transition the angles of the edges and to accentuate the colors. The 3D design of the Balmung motif is achieved with precise cuts that challenged CNC precision to the utmost. Finished with a highly labor-intensive multi-layered polishing to achieve a smooth luxurious chrome.
Shell Chassis Design 
Balmung body chassis is built with similar aluminum albeit in a smooth gunmetal color scheme. The chassis shell utilizes various rounded edges and a fine matte finish to offer a highly ergonomic finish that is at least 30% more comfortable and prolonged usage fatigue resistant than MMR's prior works. A raised backplate platform with a rune design is added to offer a cushion against the ear concha for better comfort. The Balmung angle of insertion and nozzle design has been recalculated to offer a better insertion and isolation, allowing a better fit and for the weight of IEM to not rest against the ear canal.
Precision engineered 3D structure and acoustic system
'Balmung' is engineered with invigorating musicality in mind. Delivering incredibly immersive soundscape and organic natural sound. It presents itself with an airy and precise presentation that captures every bit of bells and whistles as well as musical overtones effortlessly.
MMR developed a synergize advanced 4-way passive electro-frequency division (Balmung 4-Way EFD) system that is inlaid with passive electronic components. The frequencies are rent to encompass a perfect division of Low, Mid, Mid High, and Super Highs. Coupled with a specific RLC filter circuit to allow calculated electronic signal of the various frequency bands to conjoin at specific drivers.
However, the inclusion of passive electronic components and filter circuits within will result in a Frequency Phase shift. Ergo, MMR spent a major part of R&D on developing a Balmung specific Acoustics Chamber (BMAC) which is the central system behind Balmung's tuning and performance. The 'BMAC' not only corrects compensate phase but also provides a controlled tune of the sonar output. Due to the complexity and sensitivity of the drivers, there are an array of aspects that impact the final sound output. "Density Of Chamber", "Pathway Length", "Consonance", "Pathway Angle", "Inner Diameter" are among the key variables that have been gone through unending tests that result in the final rendition of the Balmung.
Great sound comes with options
Balmung is offered with an exclusively tuned Eletech's Balmung cable. With Eletech's expertise in cabling craft during the development phase and it's been found to be optimal in bringing out Balmung inherent traits and stipulated sonar response.
Balmung is available in 3.5mm single-ended, 2.5mm balanced, and 4.4mm balanced cable termination